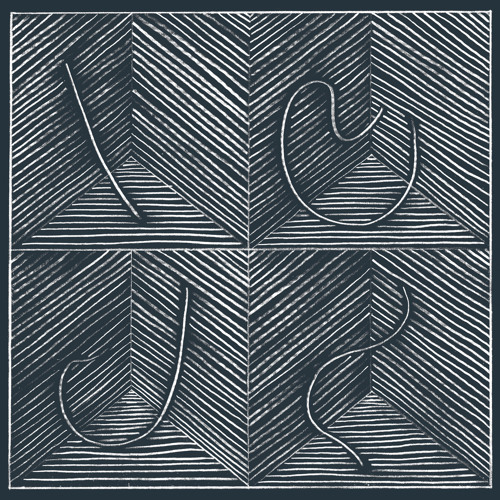 Australian born UK resident John Chantler' third solo LP for Room40 is a work of dynamic muscular synthesis. It begins with a cyborg aggressiveness, long oscillations of crunchy textural highly electric sounds straight from the bowels of modular synthesis. It feels less composed than harnessed, much more of a live performance, where the structure isn' immediately apparent and there' room for the electrics to evolve on their own.
November Parts 1 & 2 is an intriguing opening to what is ostensibly an album comprised of two pieces or 5 movements. What's interesting though is the diversity of approaches contained within. From what sounds like heavily treated guitar (but probably isn') and electrics, to more artificial bursts of warm milky electronics, to elongated highly textural drones, Chantler covers a large expanse of terrain. It's all uncompromising, and it's all compelling.
Chantler, who has in the past collaborated with the likes of Lawrence English, Tujiko Noriko, Tenniscoats, Maher Shalal Hash Baz, has increasingly developed an interest in modular synthesis. Here it feels so free, evolves so seamlessly that you could be convinced that Chantler has merely set up his synthesizers and electronics, thrown a few mics in the room, pressed record and has documented his machines communicating with each other in their natural habitat. Though that's not being fair. It takes a lot of effort to feel this free.
The second piece, Wollmar Organ is abrupt, loud and unrelenting, a triumphant multilayered drone that builds with intent, though repeatedly retreats slightly from the brink, depriving us of the expected noisy payoff just as you expect the whole world to explode. These drones are brimming with life, there are all manner of electrics coursing through their circuits, bouncing around, creating roughage, building density and operating counter to expectations. As the piece progresses it's these more subtle expressions that ultimately provide the direction, as gradually the drone dissipates and the piece evolves into a less structured soundscape – again without immediately apparent compositional rhyme or reason, like electric field recordings, and it's enormously satisfying.
It was recorded at Stockholm' EMS (Elektronmusikstudion), where Chantler was clearly the veritable kid in the candy store and was able to get his hands on the Serge Modular and Buchla 200 systems – two large modular synths. From sonic stasis to beguiling wisps of beating tones to impressive sweeps of spectral processing, this is one of the more adventurous, rewarding and even vaguely musical works of experimental electrics that you'll hear in a long time.