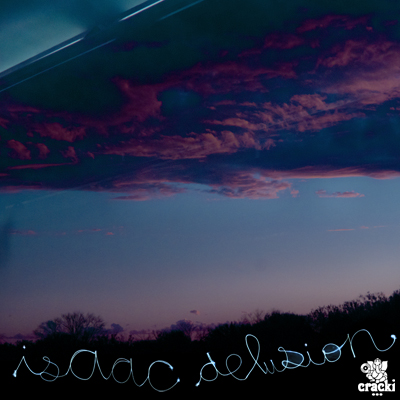 Midnight Sun is the second release for French label Cracki Records, by duo Isaac Delusion. The EP combines pleasant poppy and folk elements with more electronic textures. The title track opens the record and is the album highlight -with creamy and warm keyboards providing the backdrop, the song is benefited from a propulsive drumbeat and snippets of vocal samples that brings up the intensity level and acts as an interesting counterpoint to some very laidback vocals, which bring to mind both Thom Yorke and Antony.
Coupled with this is 'Waiting', which finishes with an interesting electronic outro – while the EP includes an acoustic version that is pleasant enough, it loses some of the power in the simpler arrangement. Elsewhere the slower 'Iron Man' – sounding not dissimilar to Radiohead's 'Let Down' – is the straightest rock song on the album. Compared to the first two tracks, it sounds a little cautious and hesitant.
Despite this, Midnight Sun is a very listenable EP, with immaculate and crisp production and pitch-perfect vocals. While it mightn't win any awards for originality, there is something quite calming and oddly charming about it. There seems to be any number of directions Isaac Delusion could go after this, but for now this EP is one that will no doubt get repeated listens over the Summer.
Wyatt Lawton-Masi