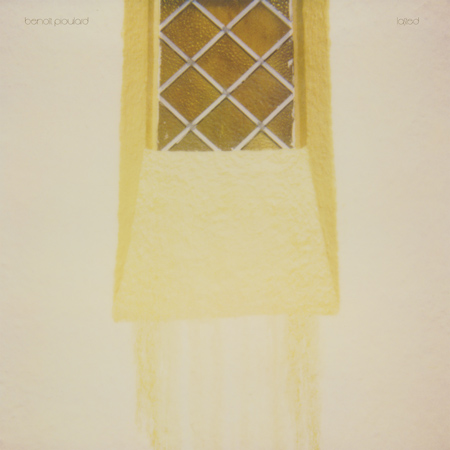 Stepping into the opening track 'Purse Discusses', to be hit by freight train field recordings dissolved into lush, rain-soaked drone scapes over the period of almost three minutes is as good an introduction to electro-acoustic music as any. Not that this is any indication of the nature of Lasted, just its opening gesture. Thomas Meluch, aka Benoit Pioulard, then moves into his general oeuvre, which is a rustic folk, heavy on the recording process with a good deal of attention applied to the overdubbing of the vocals and the resonant sounds of the instruments. The general bucolic association of the sound has perhaps more to do with folk's roots than any measure of the life of Meluch, perhaps it is the persona of Pioulard who adopts this stance. Regardless he sounds like Portland's contemporary version of Nick Drake at times and then demolishes such a rendering with a track like "Gloss" which, as a soundscape, is as well in/formed as any electro-acoustic piece composed in recent times.
In the background of his troubadour folk numbers, heavy on the soft rhythmic guitar and subtle baritone, the production whirls with effects and texture. It is almost as if he is producing contemporary artefacts of the near past but with the sly grin of revealing the technical skills that resolve the question away from nostalgia. "Shouting Distance" starts with a slight crackle and hiss and resolves into a straight ahead folk number with the overdubbing in full effect. It's as close to a jangly folk pop as the album allows. The mood is then demolished back to a sound tapestry of guitar and vocal experiments. "Coin on the Tongue" doesn't even shy away from the tambourine shaking soundboard slapping in a graceful and seemingly effortless false simulacra before "Nod" bookends the album sound art impulse, all sonic remembrances rubbed up against each other which suggests melancholy or perhaps the rain.
Having arrived late to listening to Benoit Pioulard, this being his fourth album, it is a quite a surprising and a joyful experience, one of my fondest of the year to date. Perhaps others who have listened to his previous albums may cast a more critical eye across it, but it has the collector in me scampering for his back-catalogue. It is quite a chore to restrain this monster.
Innerversitysound