Matt Levinson
The year 2006 doesn't exactly ring with the thrill of the new, does it? A little over half way through the decade, some way into another millenium, another year down, and musically there's about as much bold splash newness to get excited about as a ticking timepiece. Lots of incremental changes – dubstep finally caught on to a wider audience, mostly because of one artist, though grime's got deeper too, becoming the first music to effectively cross the line between hip hop and house while pushing the boundaries on both. As Loefah (via Martin Clark) said, the challenge for 07 is avoiding the sound "getting formula-ed". – still, incremental. There wasn't a 'new TV On The Radio' in 2006 (although their show at Splendour in the Grass was close to life-changing, the new album simplified their radical sound into a more homogeneous TVOTR sound).
fave label: Dumpvalve – Geeneus's label did the best job of blurring the boundaries between grime and dubstep (and house) with their weird devastating tracks. Other faves included Chapter, which I'll buy records from without listening (the highest praise there is?), Melbourne's Brothersister, which was one of the best indie netlabels around, Sydney's Preservation and any of the handful of labels clustered around Joakim and Paris's Tigersushi compound. I loved Soul Jazz, but then that's been the way for a few years.
fave music writing: Most of the best music writing is online now, but the best this year was in the pages of The Monthly where Robert Forster of the Go Betweens is resident music writer. His writing has the poetry of his best songs (eg Forster on his recently deceased Go Betweens partner Grant McLennan). If blog's blew up in 05, this year the buzz shifted. Longtime bloggers quit and the mess of ranty myspace pages muddied the waters. But with print dailies under-resourced and facing the private equity barbarians on all fronts, 2006 marked a paradigm shift. Political blogs and websites (like Crikey) began to take the lead on important debates, and in music the shift was even more marked. Boston blogger (and academic) Wayne Marshall's post on reggaeton landed him a gig writing for the Boston Phoenix and was picked up for the year's Da Capo collection. DJ/Rupture's Mudd Up is a constant source of great new music and great new writing, Some Freak's daily account of life in the Red Bull Music Academy earlier in the year was compelling reading (and makes me dearly want to attend!) and Sydney-based indie blog Who the Bloody Hell Are They has the potential to be huge.
fave record: Tooth – Mudlarking (Soft) – the Sydney band's double disc opus struck a nerve with me this year. Packed with ideas and musical reference points that are clever and sometimes funny (without being derivative), yet also dark, cantankerous and epic. It's a grower. Most of my other faves were similarly reflective and dense. Released at the 11th hour, Triosk piano player Adrian Klumpes's Be Still (Leaf) is a captivating record that's still got me asking questions. Beirut's Gulag Orkestar, Sway's This Is My Demo, The Crayon Fields's Animal Bells (Trifekta), and Post's Post (Preservation) were all essential too.
fave single: Soundproof Productions – Beyond the Milky Way (Boka) – where Various Productions failed, in my mind, to live up to the promise of songs like Hater, rising dubstep heads Kudos and Yungy produced a warped kind of grimey pop with hazy drifting riddims and song on this B-side (!) that originally dropped on white label in 05. Just one EP so far though. Kode 9, Digital Mystikz and Melbourne's Always kept me excited about short play singles this year too.
fave reissue: Various Artists – Tropicalia (Soul Jazz) – with so many of the best music scenes trading off the '80s for the past few years, the greatest windfall of it all has been a revitalised reissue schedule and Soul Jazz's obsessive attention to detail puts them at the top of the pile – Dynamite! Dancehall Style was another fave of theirs – Melbourne's Chapter are less prolific, but with an equally fascinating second edition of Can't Stop It due in early 07. Other faves included Tactics's The Sound of the Sound Vol 1 reissue, Tempa's retread on The Roots of Dubstep and Bobby Bare's Bird Named Yesterday/Talk Me Some Sense reissue through Fuse.
Emmy Hennings
Earlier this year, my favourite music writer Simon Reynolds – who runs everybody's favourite music blog blissout – characterised two kinds of listener in his long-running discussion of rockism: 'Tricky types' and 'Sleater-Kinney types'. Personally, I don't see why I can't be both kinds, and in that spirit I hereby present my humble year-end list…
Favourite album (international): Burial, Burial
When I wasn't listening to this album, I was thinking about it. It creates an immersive sonic universe like few other records that I've heard over the past few years: seductive, off-kilter and dreadfully spooky. If 2006 was the year that dubstep began to infect even clueless dolts like me, then Burial surely shoulders a large square of the cross-over blame. It's beautiful, and I didn't even try to resist it.
Honourable mentions: Matmos, The Rose Has Teeth in the Mouth of the Beast, Beirut, Gulag Orkestar
Favourite album (local): The Crayon Fields, Animal Bells
Gorgeous, shimmering, unashamed pop music. The 60s never sounded this sweet.
Honourable mentions: Seaworthy, Distant Hills Burn Bright, Because of Ghosts, The Tomorrow We Were Promised Yesterday
Gig of the year: Castings/Nathan Thompson/Seaworthy, Yvonne Ruve, August
A night of sounds so slow to unfold that the collective heartbeat was gradually lowered – what with a corresponding lack of oxygen in the room, comatose states were close at hand. Which might not sound like everybody's idea of a fun night on the town, but this gig was a tiny, perfectly-formed thing. It also served as an introduction to NZ laptop/noise artist Nathan Thompson, whose supremely impressive new album, Star Obsolescence, under his nom-de-guerre Expansion Bay, is worth tracking down.
Tied for first place with: Sleater-Kinney, The Gaelic Club (Sydney) and The Corner (Melbourne), January
Storming, booty-shaking sets from the first ladies of rock. Then they went and broke up, and I was very, very, very sad. Old riot-grrrls die hard – but they play harder. Long may their incendiary spirit live on, reincarnate in other guitar-windmilling women.
With honourable mention to: Animal Collective, Always, Aleks and the Ramps, Pivot, Jaime Fennelly, Skist, Fabulous Diamonds, Sigur Ros, Low, Crayon Fields
Venue of the year: Yvonne Ruve, (Hibernian House, Sydney)
It's the size of a lounge room, its largely unsignposted, you get a nice view of the local rats on your way up, it's an unventilated fire-hazard, and wonderful, intriguing music happens there.
Hype of the year: Hauntology
Hauntology is the new black! Or maybe, since we're talking about ghosts, the new white! It has something to do with Derrida! And dubstep! It's very highbrow! But it sounds good!
Mystery of the year: Thurston Moore
This man obviously knows the secrets of human cloning, because by my calculation he has appeared on an average of 7.2 records out of every 10 released this year. Does he never sleep?
Records I meant to buy, but haven't yet, AKA my Christmas wishlist:
Lady Sovereign, Public Warning, On, On, Post, Post, Broadcast, The Future Crayon, Six Organs of Admittance, Sun Awakens
Seb Chan
What a busy year. Its been almost non-stop all year on all fronts. There have strains and stresses, departures and arrivals, joy and sadness, and plenty of new challenges.
In between all this I've felt a strong shift in my musical consumption patterns. Late last year I started to use Last.fm and this has been pretty much tracked almost everything I've listened to over the past 12 months – at least everything I've bothered to transfer to my iPod or laptop. The effect of having Last.fm tracking has been interesting – now I'm able to track the frequency of listening to particular artists and albums, and actually observe the patterns in which I consume, or more accurately, dip in and out of artists and albums. Probably reflecting my age I still do listen to a lot of albums from beginning to end rather than chopping them up into the playlists, or worse, 'random play' so beloved by younger generations. Interestingly, too, the ability to observe the patterns of others using the same means has produced some new paths to follow and new artists to listen to and track down.
Apparently I listened to nearly 18000 tracks this year – including a pretty diverse range of most frequent albums.
It is important to remember that the most frequent don't necessarily mean 'favourite'. Last.fm has its own particular logging quirks and there are a lot of tracks and artists that slip between the cracks.
So, what were my favourites? (in no particular order)
Leafcutter John – The Forest & The Sea (Staubgold)
It look me a few weeks to really warm to The Forest & The Sea -" not another folk/electronic crossover!?". But over time it became a firmly ingrained soundtrack to many journeys. Full of truly spine-tingling moments of words and processed sound, the album earthy and dark rather than cheerily bucolic.
Burial – Burial (Hyperdub)
What an amazing listening experience and a timely reminder that 'good production' or sound quality is not a necessary element of a 'good record'. Sombre, bleak, and full of ambiguity and space, Burial had need universal appeal to everyone who has heard it from original dubsteppers to indie kids. There hasn't been a record that has had so many words written about it in years – certainly not an independent and niche album like this.
Joanna Newsom – Ys (Drag City)
Just five tracks, long and winding, adventurous and proudly bookish. I'm really looking forward to her shows in Sydney in a few weeks time. Again, so many words have been spilled on this album already that I need not add any more.
Root70 – Heaps Dub (Nonplace)
Burnt Friedman and Hayden Chisholm visited these shores in 2005 and played an intimate show and q&a session for the Cyclic Music Club. Perhaps it was this that endeared me to this album so much this year. Chisholm's reconstructions of his favourite Friedman tracks with his jazz quartet is inspired and engrossing. Friedman's final production tics and particular eccentricities round off an ever-revealing album of future-past digital jazz.
Beach House – Beach House (Carpark) / Grizzly Bear – Yellow House (Warp)
These two albums were almost interchangeable for living room listening. Damaged lo-fi pop a little like slightly faded curtains in the late afternoon sun.
Seaworthy – Map In Hand (12K) / Ben Frost – Theory Of Machines (Bedroom Community)
Map In Hand is rippling and endless guitar-based ambient music from Sydneysiders Seaworthy. Their sense of quiet and delicacy is a perfect contrast to immense and crashing tones of the processed guitar tones of former Melbournian, now Icelander, Ben Frost. Both records share the same sense of expansive space.
Triosk – The Headlight Serenade (Leaf) / Adrian Klumpes – Be Still (Leaf)
Two amazing albums which also sit nicely together. Brimming with ideas and atmosphere, both release revolve around a crew of folk who richly deserve their international acclaim.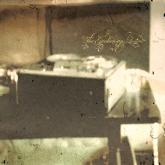 Honourable mentions also to a trio of ambient and folk-ish records that filled many an hour – Brightblack Morning Light's self-titled (Matador) sprawling Tex-Mex, The Gentleman Losers – self-titled (Buro) ambient Ry Cooder-ish moods, and Perth's M.Roesner's epic tonal ambient experiments on Morning Tones (Apestaartje).
This year is also notable for its reissues and compilations. The Prog Is Not A Four Letter Word (Delay68) compilation was on high rotation and had me tracking down other albums by many of its included artists. Likewise Tropicalia (Soul Jazz) and Fuzzy Felt Folk (Trunk) were great for raising the mood on a rainy day stuck indoors.
Also, a mention must go to the discovery of Italian psych rock band Aktuala. Existing for three albums in the early 70s, Aktuala fuses African and Asian influences with avant-garde and jazz experimentation. Their second album La Terra (originally on Bla Bla, reissued in the early 90s on Artis) had a similar effect on me as discovering Alice Coltrane's Journey In Satchidananda (Impulse) did all those many years ago.
In my DJ box I pretty much moved entirely to playing dubstep by the year's end, interspersed with related sounds in dancefloor sets where possible. I like it that dubstep at the moment feels like that period of early d&b in Sydney – new people, new sounds, new punters, new venues. It has been a long time coming and I was excited by the health and expansion of the scenes and sounds. DMZ releases got better and better, Benga and Kode9 continued to drop bombs and there were exciting fringe oddities from Bristol's Werk Discs and affiliates like RLF/Bass Cleff, as well as Skull Disco and Shackleton. Moving Ninja represented for Sydney with productions that got more and more detailed and industrial.
Live gigs this year were a bit of a mixed bag – overshadowed by the closure of Frigid on its tenth birthday with Luke Vibert. That was a seriously fun night and will be remembered long into the future. Animal Collective were enchanting and strange, Buck65 was, again, a fantastic showman, Sigur Ros returned with another bombastic heart-string pulling show, whilst Dungen was a bit scratchy and underattended, and Saul Williams' long awaited spoken word show was ruined by idiotic audience participation (slightly redeemed by his intelligent Q&A at the Festival lunchtime seminars). Keith Fullerton Whitman, Monolake and the Grey Daturas were all stunning on the tiny stage in Frigid's final couple of months.
So on to 2007.
Ron Schepper
01. Burial: Burial (Hyperdub)
02. The Knife: Silent Shout (Mute)
03. Dabrye: Two/Three (Ghostly)
04. Eliot Lipp: Tacoma Mockingbird (Hefty)
05. Booka Shade: Movements (Get Physical)
06. Kode9 + Spaceape: Memories Of The Future (Hyperdub)
07. Grizzly Bear: Yellow House (Warp)
08. Ellen Allien/Apparat: Orchestra Of Bubbles (Bpitch Control)
09. Roger O'Donnell: The Truth In Me (Great Society)
10. Nicolay: Here (BBE)
11. Eleni Karaindrou: Elegy Of The Uprooting (ECM)
12. Daniel Lentz: On The Leopard Altar (Cold Blue)
13. North Sea And Rameses III: Night Of The Ankou (Type)
14. Plus Device: Puncture (Hefty)
15. Susanna and the Magical Orchestra: Melody Mountain (Rune Grammofon)
16. Voomvoom: Peng Peng (!K7)
17. MONO & world's end girlfriend: Palmless Prayer / Mass Murder Refrain (Temporary Residence)
18. Ghislain Poirier: Breakupdown (Chocolate Industries)
19. Tim Hecker: Harmony In Ultraviolet (kranky)
20. Benoît Pioulard: Précis (kranky)
Bob Baker Fish
1. Ali Farka Toure – Savane
2. Franc Tetaz – Wolf Creek
3. Tooth – Mudlarking
4. Sister Gwen McKay Handjob
5. Dona Dumitru Siminica – Sounds of a Bygone Age Vol. 3
6. DJ Olive – Sleep
7. Post – s/t
8. Nguyen Le Duos Homescape
9. Matmos – The Rose Has Teeth in the Mouth of the Beast
10. Amanda Handel & GL Seiler – Ghosts & Angels
11. Scott Walker – The Drift
12. Leafcutter John – The Forest & The Sea
13. Animal Collective Live
Lyndon Pike
2006 hardly became a year destined to go down in the musical history books in the way that 1966, 1976, 1986 or 1996 – all landmark/revolutionary years for mind, sparking the birth of the new in their own particular ways (hippy/punk/rave/return of rock prospectively).
The cross pollination of rock and dance continued to blur the lines of both camps even further, and while it seemed that more bands than ever in recent years were rediscovering guitars, in equal measures the electronic and hip hop underground flourished to reach a larger audience thanks in part to the blogosphere and Seb's aforementioned MP3 technology derived playlists of random listening, opening ears to a glut of styles in a single sitting.
All in all for me, it was a year of individual stand out tracks and a return to the roots of soul, acoustic instrumentals, minimal techno and indie pop. I chose to bypass the overhyped dance floor flavours of favela, baille funk, crunk and shouty crossover electro rock. Sure they had their merits, but all in all a slightly derivitive scene with a whole lot of fashion over substance, perhaps looking for the next thing that passes by to have a chew on before spitting out onto the pavement in anticipation of the next sensation. I was also slightly disappointed with the output of hip hop this year, chosing to dig the past 10 years or so for inspiration in that area.
However, these were the artists and releases that made me glad to own a pair of ears in the '06……
Individual Tunes
Sao Verought – Voom Voom: This record was part of Peter Kruder, Christian Prommer and Roland Appel's Voom Voom series of dancefloor meets art installment 12″ releases. It knocked me off my feet, twisted my mind and brought a smile to my face with its retrofuturistic warmth and joy. One of those moments which makes you want to go out and party immediately, if for no other reason than to hear this record on a sweaty dancefloor at 5am. No gimmiks, no hype, no trendy fucken haircut, just pure dance music with soul and taste. Can be found on the B Side of the "All I Need" 12″.
Deep Throat – Claude Von Stroke: A bonkers house tune from the fantastically funky Dirtybird label that needs to be heard to be believed. Thumping beats with druggy vocals proclaiming "I would like to come over" and a breakdown based around a sample of a voice pushed to exhaustion via lack of oxygen make this the other tune of '06 that really reinstated my faith in house production and ideas, if nothing else but for the fact that it was so silly and bent out of all proportions. Check out the album "Beware Of The Bird" for more of the same.
Backward – Kode9 & Space Ape: Along with the already (justifiably) praised by all and sundry, Burial album came the pairing of Kode9 & Space Ape, harking back to flavours previously explored by Rockers Hi Fi and Massive Attack but with that daringly deep dubstep edge. The Hyperdub label overshadowed previous fave Tempa in 2006 as the way forward for this genre, which many seemed to enjoy equally in the home environment as well as out and about, with new dons repping these tunes worldwide.
Let My Shoes Lead Me Forward (Joachime Remix) – Jenny Wilson: This is straight up pop dance from Sweden's Jenny Wilson that had me toe tappin' the very first time I heard it. I still enjoy digging out the "Love & Youth" album for a Saturday afternoon loungeroom listen. For the female vocal fix that isn't as cloying as some pop princesses are known to be.
Nightclothes & Headphones – Jason Forrest: As close to a straight up pop tune as you could expect from cutup king Jason Forrest. Featuring Laura Cantrell on vocals, this acoustic meets rhythmic glitch fable is a warm breeze through an open car window on a drive with someone you love.
Albums & EPs
Sun & Ice – The Field
Endless loops bring a hint of shoegaze to techno from Kompakt fave The Field. Seefeel for the modern day minimal set.
Don't Let Stars Keep Us Tangled Up – Cortney Tidwell
Nashville girl with the voice of an angel gets well moody on this superb debut. Themes of loss and love never sounded so beautiful.
MF Doom meets Clutchy Hopkins – Clutchy Hopkins
Original and so groovy, these acoustic samples take Doom into the psychedelic stratosphere in a very funky manner. Seek out "The Life Of Clutchy Hopkins" also.
The Letting Go – Bonnie Prince Billy
Yet another modern masterpiece from Will Oldham, who despite his huge back catalogue, is only just starting to find his true voice and keeps on startling with his songs of forlornly expressed celebration and want.
As The Moon Water Draws – Inch Time
So intricate and intimate. Undercurrents of Drum & Bass, breaks and afro rhythms are barely noticed, but are there somewhere in the mix. Unidentifiable sounds fly from your speakers like lost insects, creating a warm album that demands repeated listens.
Mold The Gold – Pink Nasty
A name to watch in 2007. Sara Beck is Pink Nasty and this album is a rollicking pop release with wry lyrics and tunes that get better on each return. Produced by Paul Oldham and with backing by his brother Will, this is a record I really, really loved this year.
Paper Tigers – Luomo
Mr. Delay gets better and better as Luomo strikes again with the multi layered deeepness of Paper Tigers. Warm and beautiful as well as the most sensual album on this list. Sometimes it's the beats the producer leaves out that matter.
Avatar – Comets On Fire
The return of the scrwalling guitar line and a heavy metal sensibility soaked in LSD was none more evident than on this album from Comets On Fire. Perfect for feeling alive to and playing very loud.
Tower Of Love – Jim Noir
Pop silliness with a heartfelt undercurrent. Equal parts Burt and Brian, very English and on the right side of kitsch. Keen to hear what Jim Noir gives us next.
Blow It Up, Burn It Down, Kick It 'Til It Bleeds – Imitation Electric Piano
Stereolab's bass player delivers a driving collection of tunes mixing jazz, krautrock, soul and dollops of style to have you grooving into the darkness. The evidence of his time spent with Stereolab is rather evident and would be a worthy companion to any fan of that particular band and sound.
…Until We Felt Red – Kaki King
Bending the rules and the guitar strings, Kaki King delivered this album for fans of John Fahey, Jim O'Rourke and the new old acoustic set (waaa?). Fragile vocals combined with percussive guitar based histrionics are the light and dark of this remarkable artist. Performing as part of the Sydney Festival.


Hello, Dear Wind – Page France
A secular celebration of unrestrained measure. Page France's "Wind" gave us the year's most joyous song with "Chariot" from an album packed with religious themes and celebrations, but in no way a religious album (unless you prescibe to the churches of The Polyphonic Spree and The Arcade Fire).
Tales From The Tightrope – Directorsound
One I reviewed for Cyclic that became my most treasured album of 2006. Dusty, creaky instrumentals from a film that never existed – I listened to it so many times in so many settings. Created in Dorset by 24 year old Nick Palmer and transplanted into my life in Sydney. Thanks to Seb and to Nick for this.
Secret Miracle Fountain – Function
A close second to the aforementioned Directorsound came via Adelaide artist Function. Recorded over 4 years in 10 different countries and featuring over 20 different musicians, this densley layered recording of what is essentially pop music taken to another place was a revelation for me this year. As long as people keep thinking outside the square and making music like this in the future, i'll be a very happy man.
So, in reviewing my opening statement to this piece, i still agree that 2006 wasn't a landmark year for change and force within the musical landscape, but it did produce some fantasic sounds that i know I'll be checking for a long tme to come. 2007 is already looking promising, and after hearing new albums from Air and the High Llamas, I'm very much looking forward to what it might have in store.